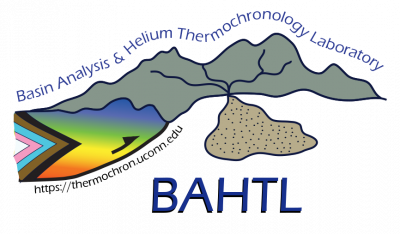 The Basin Analysis & Helium Thermochronology Laboratory (BAHTL) houses analytical instrumentation and sample preparation facilities to support research in (U-Th)/He thermochronology.
The BAHTL is partially funded through the National Science Foundation EAR/IF Laboratory Technician Support program (Award 1735492) to provide the Earth Sciences community with access to advanced instrumentation, analytical protocol development, and user training for geochronology.
We invite students and researchers to arrange a visit to perform their own sample preparation and helium measurements. Contact Dr. Julie Fosdick (julie.fosdick@uconn.edu) to discuss your project, request more information on analytical rates, and arrange a visit. Review our BAHTL Laboratory Information for current services, rates, and policies.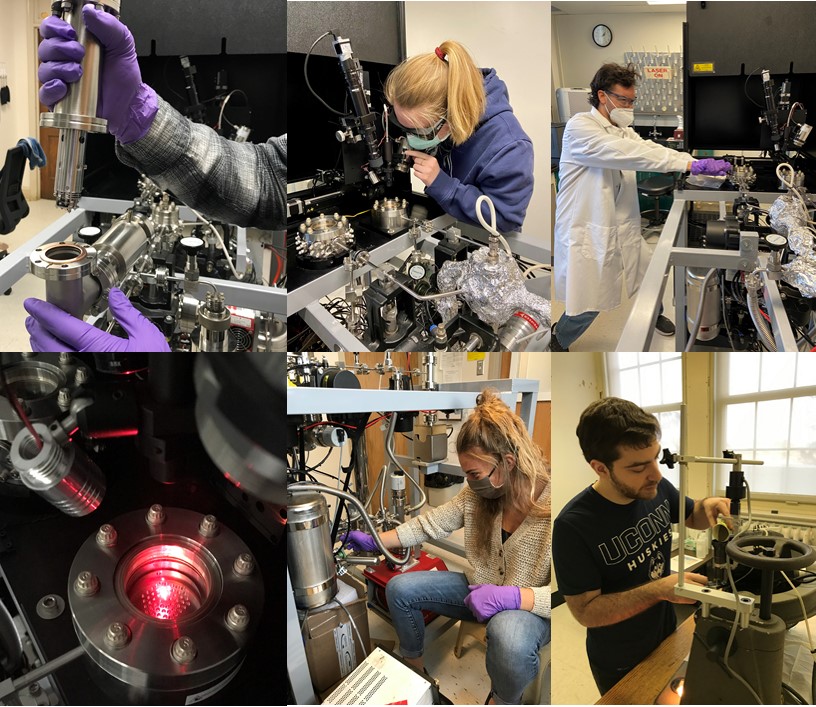 The University of Connecticut resides within the territory of the Mohegan, Mashantucket Pequot, Eastern Pequot, Schaghticoke, Golden Hill Paugussett, Nipmuc, and Lenape Peoples.